CWC Board
Central Wisconsin Christian is governed by a 12-member Board that is elected to three-year terms by the supporting constituency at the annual meeting in April. Our Board members are parents and supporters of our mission of Christ-centered education. The Board holds its meetings on the third Monday of each month. Standing committees of the Board are the Executive, Education, Finance, Advancement, Transportation, and Athletic Committees, many of which include representatives of parents, staff, and Board working together to continually help CWC be a great school.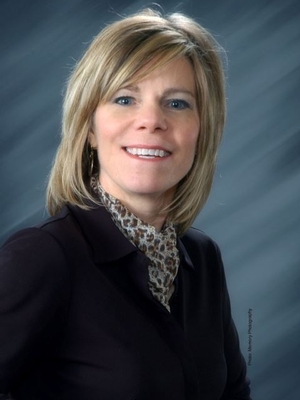 Tina Gough
Tina and Tim live in Ripon with their daughter Makayla (8th). The Goughs are active members of River Shores Church in Berlin. Tina is a Senior Financial Analyst for Alliance Laundry Systems and serves as Speed Queen Finance Brand Manager over North America. Tina is a Sunday school teacher, women's bible study leader, and was previously a member of both the Rotary Club and Zonta Club of Kankakee.
"I'm looking forward to being part of the decision making process, while expanding CWC and making choices for the school that grow God's kingdom and glorify him. I appreciate that the CWC staff is unified in making it a top priority to prepare students to serve God and his kingdom. God has called us to train our children up in the way that they should go, and when they are old they will not depart from it. CWC provides a Christian education in an environment that is edifying, planting the seeds in our children along with watering so God can give the increase. It is a foundation that I desire for my children knowing that God's word never returns void and will be fruitful. That is his promise to his people."
Randall Greenfield ('90)
Treasurer
Randall Greenfield ('90) and his wife Kim live just outside of Waupun with their children Megan ('22) and Ryer (11th). The Greenfields are active members of First CRC in Waupun. Randall is the Vice President for Sales and Business Development at Vita Plus Corporation in Madison, which serves the dairy nutrition industry. In previous term on the Board, Randall served as Treasurer and Finance Chair. He has also served multiple deacon/treasurer terms at First CRC, served as treasurer for the Waupun Educational Foundation, the Auction Leadership Team, the Alto Fair Board and 4-H program, and as an assistant basketball coach at all levels of the Crusader program.
"As a parent-run organization, CWC depends on the willingness of its members to serve and give when called to do so. Serving with others that are committed to finding the way forward for the school can also be an enriching and rewarding experience. We appreciate the God-centered education principles and the teachers that truly care for our kids. I attended CWC and we relocated to the area partially because we wanted our kids to attend. I believe a Christian education prepares our kids how to be 'in the world, but not of the world', which seems more important than ever."
Bob Jors
Bob Jors and his wife Beth live in Fond du Lac with their children Amelia (8th) and Emmersyn (4th). The Jors are members of Edgewood Community Church. Bob was born and raised in Fond du Lac, and graduated from Goodrich in 1987 and holds a degree in Economics from Grand Rapids Community College. He has spent his career in sales, working for over 20 years as a Dealership General Manager, and for the last eight-plus years has worked as a Regional Sales Manager for Dominion Dealer Solutions.
"I'm excited about having a role and a voice in the Christian education of today's children. We appreciate the true dedication of the teachers and leadership to children, providing a solid foundation based on Christ. I believe today's society has drastically declined on morals and standards, and they have really fallen away from God. It is so important that what we teach at home is backed up in their daily school life so as they come into society they are the light of the world."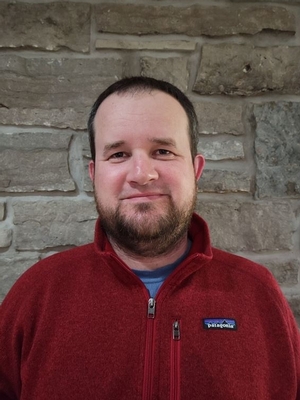 Jeff Navis ('02)
President
Jeff ('02) grew up in Waupun. He and his wife, Jen ('02), have three children - Avery (9th), Owen (8th), and Emme (4th). Jeff works for W&D Navis as their Natural Stone Manager, and has served as the CWC Building and Grounds Committee Chair for three years. Jeff has also been on multiple building project committees and was a member of the board from 2015-2018. Jeff and Jen are active at Edgewood Church in Waupun.
"Being a CWC graduate and now having kids in the school, I look forward to once again being involved in the guidance and vision of the school as it moves forward and continues to grow. These are exciting times for our school community and I am glad to be a part of it.
I appreciate that we can send our kids to school everyday knowing that they will be loved and cared for in a Christ-like manner, and gain the knowledge needed through a Biblical perspective of the world. Christian education has always been an important part of our family. As our kids grow, we continue to see the lasting impression that integrated biblical teaching has on them. I believe that giving children a solid foundation to grow on will benefit them for an eternity."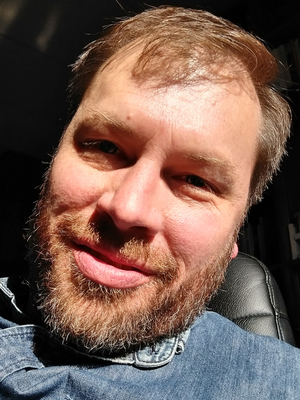 Keith Buist
Keith and Renee Buist live in Randolph, where he serves as the pastor of Second Christian Reformed Church. Their daughter Maria ('21) currently attends Calvin University, while Caleb (12th) and Josie (10th) currently attend CWC. Keith grew up in Cutlerville, Michigan, and graduated from South Christian HS, Trinity Christian College, and Calvin Theological Seminary. The Buist's lived in Canada for six years before coming to Randolph in 2014. Renee grow up in Sheboygan and attended Sheboygan Christian. Keith has served as president of the Randolph Christian Parents Association and as a youth leader along with his numerous duties as a pastor.
"Strong and healthy institutions are important for building strong and healthy people and communities, which in turn are important for passing on our faith and what we hold dear as followers of Christ. While some may see Board work as not all that exciting, it is very important. I've seen lots of ways teachers have rubbed off on our children as they have become more curious, more confident, and more well-rounded, growing in maturity as people and as followers of Jesus. Two words capture the heart of Christian education: covenant and kingdom. Covenant: COVENANT: By grace God embraces us in Jesus Christ. I believe God's called our family to be a part of His family. I have a responsibility to raise my kids in a way that fits their identity and calling. KINGDOM: I believe God's calling is a full-life calling. I don't just send my kids to Sunday School to learn the Bible; I also send them to good quality schools to develop ALL of their God-given potential. I want to see them excited about God's work in all areas of life and able to join in...building the Kingdom on earth as it is in heaven."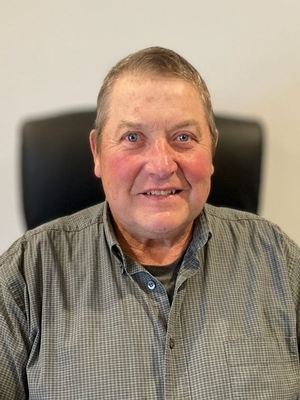 Steve Perry
Steve and Kim live on an acreage outside of Waupun. Steve is a grain farmer, owning and operating 900 area acres.. Steve has been an active CWC supporter, serving on the board a number of times while holding the Clerk, Vice President, and President positions. Outside of CWC, Steve has served as an elder and deacon, has been part of the Reformed Church Classis, and Foundation for Christian Education. He is currently on the Board of Directors for Ergo Bank. The Perrys attend First Reformed Waupun.
"I would like to give back some of my experience to a school that has been such a blessing to my children and grandchildren. I appreciate the fact that Christ is the center of all that is taught here. It is so important to have staff that loves the Lord and models that to the children. Our purpose in life is to honor God. Now as a parent and grandparent I have been blessed to see the fruits of Christian education in my kids and grandkids. CWC supports the home, developing daily how to live a Christ-centered life in this world, while getting a great education. Here they learn how to give back. Upperclassmen model life to younger kids.
The CWC staff are an amazing group, as they work together to ensure Christ is glorified in every classroom. CWC has an evermore important role in today's world to stay true to God's word and be available to those who seek it. It is an honor to be considered to serve CWC again."
Josh Schaalma
Vice President
Josh and Michelle Schaalma live in Waupun, and currently have three children attending CWC – Baylee ('23), Jacob (11th), and Bella (8th). Josh was born and raised in Beaver Dam, graduating from Beaver Dam High School. He then graduated from UW-Platteville and holds a masters' degree in Engineering Management from Milwaukee School of Engineering. After spending 14 years in the engineering and manufacturing world, he became a financial advisor for Edward Jones, and now is a Vice President for Investments and Premier Financial Advisor with BMO Harris Financial Advisors. The Schaalma's are members of Bethel CRC in Waupun, where Josh has served as Chairman of the Deacons.
"I am excited about the opportunity to give back to our school and serve God in any way I am called. I appreciate the mission of CWC, and believe as parents that we are called to lead our children to be followers of Christ in all ways. I appreciate the Christ-centered/Biblical approach to education that CWC offers to our children. I believe that God is needed in our communities and schools now more than ever before. As a parent, I believe that God's Word is vital to our everyday life. I love knowing that my children are growing and learning from teachers and leaders who share the same belief. Our kids spend so much time in school, and I want to know that they are being taught in a way that gives glory to God in all things. My hope is that this Christ-centered mentality will continue not only for my children's lives but for generations beyond them."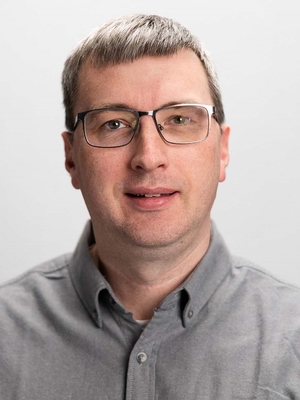 Brad Mulder ('93)
Brad Mulder ('93) and his wife Lynn moved "back home" to Waupun two years ago. Their son, Owen, is a senior and their daughter is in college. Brad works for Excel Engineering in Fond du Lac as an Application Developer. While living Illinois for the past two decades he served terms as an elder and a deacon at Palos Heights CRC, and her currently serves their current church – Waupun First CRC – on their Technology Committee.
"It is an opportunity to continue the work of all board members that have served the school for the last 75 years, and to make and work with friends. I appreciate that it is a Christ centered learning environment that also prepares kids spiritually and socially to be ready to serve. I enjoy the community of students, parents and staff. CWC has touched many lives over the last 75 years. When education is focused through the lens of scripture, students are even more prepared to be effective and loving servants of Christ. It also reinforces what we teach in our home."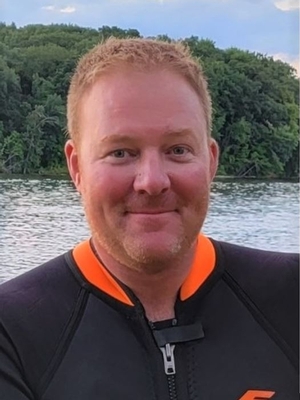 John Wellach
John grew up in Oconomowoc until his middle school years when he moved to Juneau where he graduated from Dodgeland in 2001. He and his wife, Bethany, live near Friesland along with their children Liam (8th), Camden (4th) and Avarie (3rd). John is a Waupun Area Cadets counselor, a board member for the Beaverland Must-skis Waterski Show Team, and is a member of the Transportation Committee, Auction Leadership Team, and Diamond Legacy Team.
"I'm looking forward to learning about CWC on a deeper level, and having a meaningful impact on CWC's history. I very much appreciate the Christ-centered learning here. I'm happy that all students from 3K-12th are in the same building, interacting and learning together, and that everyone here feels like family.
We chose CWC because everything taught here lines up with the values we're trying to instill in our children at home. We know that when they're at school, they're not only receiving an excellent education, they're also developing moral and spiritual character."
Erin Wierenga
Secretary
Erin and Jason ('98) Wierenga live on an acreage near Alto, and currently have two children attending CWC – Hayden (8th) and Reghan (6th). Erin was born and raised in Waupun, graduating from Waupun HS in 1999. Erin works as a College & Career Readiness Consultant at CESA 6. Erin has served on the Advancement Committee, Auction Leadership Team, AgProTech Committee, PIA and numerous other volunteer positions at CWC. Outside of CWC, she serves as a GEMS Counselor, 4-H leader, Sunday School teacher, pianist, Children's Worship leader, softball coach, and multiple cross-functional teams at MPTC. The Wierengs attend Bethel CRC.
"This is an opportunity to listen, learn, collaborate, and offer important input for the future of CWC and our children. I am most excited to learn more about the day to day work involved in helping our children to thrive, and to offer support to our administration, teachers, staff, and families as we navigate bumps and celebrate successes together at CWC. I appreciate the transparency of our teachers and staff, and their God first leadership that is woven into the classrooms. I also very much know our children are loved and prayed for often, which is such a blessing. This doesn't stop when students graduate either. The community of CWC is amazing to experience.
Christian education is important to our family because it helps us reinforce the truths that God should be the center of all things - not just at church or at home. We see these truths very much enveloped into our childrens' daily learning and studied in-depth. We appreciate that Christian education helps to develop the hearts and minds of our children. "